The Puppy Stop & Adopt Adoption Application Process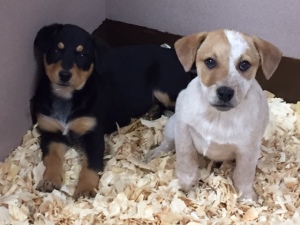 If you are interested in adopting a puppy, we do have a simple puppy adoption process we need to follow to ensure the happiness of you and your new puppy!
You need to complete an Adoption Application in which we require a veterinarian reference and two personal references.
We do our best to try and provide puppies that are spayed/neutered at the time of adoption, however, if the pup is not spayed/neutered we do require that the pup be spayed within 6 months of adoption.
Bring your completed puppy adoption application to The Puppy Stop & Adopt!